Get to know our dedicated team of dental and esthetic professionals! With extensive experience in a number of fields, our radiant team is here to help you get the smile and skin of your dreams, and to help you look and feel your best. Our expertise and passion is to help you achieve priceless confidence, self esteem, and success in everything you do.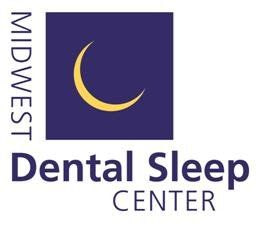 American Board of Dental Sleep

Academy of General Dentistry

Ivan Valcarenghi, DDS, FWCM, FAGD, Diplomate ABDSM
Dr. Ivan has been in practice over 30 years with an emphasis on cosmetic and rehabilitation dentistry in a multi-specialty group practice in Elmhurst, Illinois. Patients needing complex, comprehensive or multi-disciplinary rehabilitation dentistry, or the advanced skills and cosmetic experience of a cosmetic dentist would benefit from his training. With over 4000 hours of continuing education, Dr. Ivan is committed to life-long learning. He is a certified Toastmaster and professional speaker, has spoken publicly and professionally often and has written numerous articles for professional and lay journals and newspapers. He has also contributed on local radio and T.V. regarding a variety of clinical and practice management topics. He is a graduate of several practice management programs, and has obtained education in business as well as training in marketing and communication.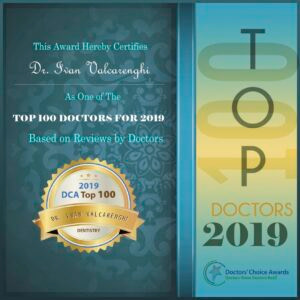 Dr. Ivan was recently awarded a Fellowship in the Academy of General Dentistry, named one of DCA's Top 100 Doctors for 2019, and is now a Board Certified Diplomate for the American Board of Dental Sleep Medicine (ABDSM). The ABDSM is the board for the leading national organization for dentists who treat snoring and obstructive sleep apnea with oral appliance therapy. Earning Diplomate status from the ABDSM is a unique honor that recognizes special competency in dental sleep medicine.
While he has a passion for dentistry and often "photoshoots"  his "Smile Makeover" patients, family comes first, and he enjoys celebrating his daughters' many achievements after graduating Vanderbilt University in Nashville, TN. He is currently serving in his sixth year on Vanderbilt's Parent & Teacher board. In his spare time, Dr. Ivan has recently discovered K1 racing and the incredibly challenging, yet relaxing, hobby of golf – he regularly shoots in the low to mid 80's!
For more information on Dr. Ivan and his process, check out this article: Finding a Cosmetic Dentist
Kathryn A. Valcarenghi, DDS
General & Cosmetic Dentistry
AAFE trained, Member AGD, AADSM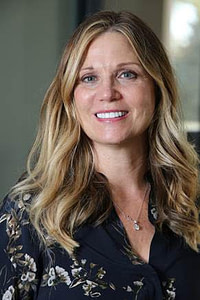 Dr. Kathy is a proud graduate of the University of Illinois College of Dentistry and Illinois Benedictine College. Her love of dentistry first began when she worked in her father's dental office.
Today, she enjoys all aspects of dentistry and being a dentist. Using the latest materials and techniques, she is able to provide patients with long-lasting dental health and beautiful smiles that they love.
With many hours of continuing education in Endodontics, Oral Health, and Smile Improvement, Dr. Kathy can help you with whatever dental health or cosmetic requirements that you may need! She will listen to you and find a solution to help you achieve your goals. She wants all of her patients to have the healthiest and best-looking smiles that they can!
Gerard Valcarenghi, MD, MPH
Specialist in Pulmonary Medicine & Critical Care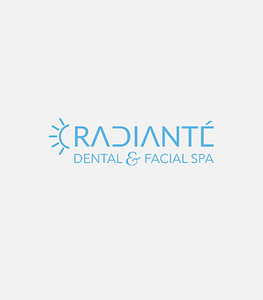 Dr. Gerard has practiced pulmonary medicine over 30 years holding several medical directorship appointments in critical care, including the Medical/Trauma Center's Respiratory Dept., RICU (Respiratory Intensive Care Unit), the Respiratory Rehabilitation program and PFT lab at Enloe Hospital & Medical Center in Chico, Ca., St. Elizabeth Hospital and Butte College Respiratory Care Program and is credited with developing the sleep disorders department at Enloe.
One particular area of focus and research for Dr. Valcarenghi is in sleep disorders. He has spoken to professionals and the public understanding the underlying physiology of sleep disorders, an area of growing incidence and sophistication of treatment for patients.
Dr. Valcarenghi obtained his Masters degree (MPH) in Public Health from Loma Linda University Medical Center in California doing research in pulmonary in exercise physiology, nutrition and preventive medicine. The physiology of respiration is of particular interest as it relates to the upper airways in concert with the lower airways and how poor physiology of sleep results in system diseases not to mention neurologic deficits as well as obesity which often exacerbates the underlying sleep disorder.
As one of the principles of the North State Sleep Lab, he has a veritable wealth of experience in Sleep Disordered Breathing or SDB.
We are very happy to add Dr. Valcarenghi's wealth of knowledge and experience to Radiante' as a consulting physician.
Dr. Valcarenghi is also an accomplished classical pianist, avid runner, and is now always running to keep up with his three young children.
Dental Implants & Periodontal Microsurgery
Board Certified Periodontal Specialist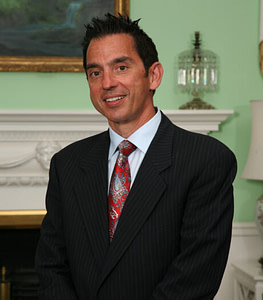 Dr. Bruce Abdullah earned his dental degree from Loyola University School of Dentistry. He received his Certificate in Periodontics and Masters Degree in Science from Tufts University School of Dental Medicine in 1989.
Dr. Abdullah is currently an Associate Clinical Professor of Periodontics in Post Graduate Periodontics at the University of Illinois and has been teaching for the last 20+ years. He performs and teaches the latest techniques in implant and periodontal surgery. Dr Abdullah is responsible for instructing the residents on the placement of implants and advancements in the field of implant surgery. He is also one of the first Periodontists trained in the field of implant osseointergration by Professor Per-Ingvar Branemark in 1987.
Dr. Abdullah is a Diplomate of the American Board of Periodontology. He is among only a small percentage of Periodontists throughout the world that has attained the qualifications of being a Diplomate of The American Academy of Periodontology. Dr. Abdullah as a Periodontist is also certified by The Academy of Facial Esthetics to perform Botox and Dermal Fillers. As a cosmetic conscientious Periodontist, he has the unique ability to combine comfort and minimal postoperative complications.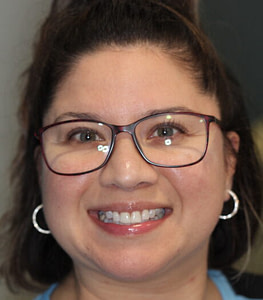 Michel is one of our new esthetic professionals and has unique skills in Eye Lash Lift as well as our other facial esthetics procedures including microneedling. She also has wonderful hands as anyone who's had a facial or head and neck massage.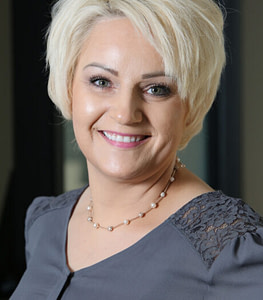 Renata comes to use with over 20 years of experience as an esthetic professional and is a 5-star esthetician from Kohler spas. She has hands of magic with Radianté''s facials, peels, and microdermabrasion. She also has received additional training to better detect skin cancers.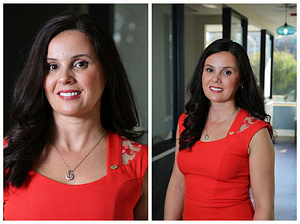 Dede has been with us for nearly 8 years now and has 20 years of experience in the dental field and is invaluable when it comes to Cosmetic Dentistry. She also does the preparations for our facial injectables and is a perennial student, continually furthering her knowledge and experience. Talk to Dede about her four Yorkies.
Certified Coronal Polishing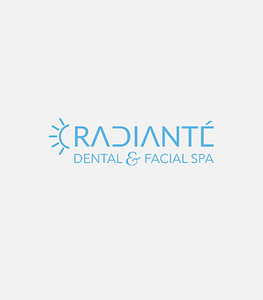 Viviana is our new certified dental assistant. Her experience is in periodontal health which is the foundation of Cosmetic Dentistry. You cannot have Cosmetic Dentistry treatment if you don't have good periodontal health, which is a cornerstone of all cosmetic treatment at Radiante'.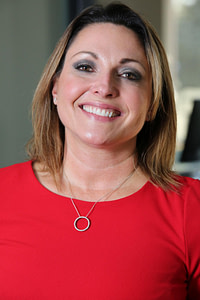 Nikki comes to Radiante' with over 20 years of clinical and management experience. She has the unique distinction of having worked for Dr. Ivan 15 years earlier before marrying, moving to Arkansas and starting her family.
We are so happy to have Nikki managing the office to make sure our patients receive the best service, the highest quality treatments possible, and overall positive experiences at Radiante'. With 3 kids and an assortment of pets, Nikki is one of the busiest and most productive people we have ever known. If you need anything done, Nikki gets things done!
Carla Waisvisz, B.A., RDH
Carla Waisvisz, B.A., RDH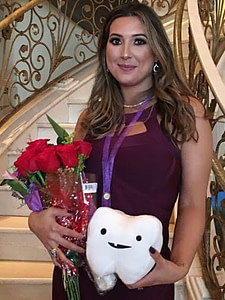 Our newest provider, Carla entered into Dental Hygiene as a second career and is absolutely loving it here at Radiante'. It takes a certain type of caring professional to be a "natural," which is what Carla is. She is also THE gentlest hygiene professional we have ever experienced in over 30 years in dentistry. Her knowledge and commitment are second to none. Carla received her BA in Sociology from Dominican University and completed her dental hygiene degree from Fox College in Chicago. Since then, she's truly enjoyed making patients feel comfortable and connecting with people from all walks of life. She loves educating her patients on how to achieve healthy beautiful smiles. In her free time you may catch her walking her Great Dane Duke, and French bulldog Mona Lisa. Carla loves live music and will often so don't be surprised if you find her at a concert.
Samantha is our superstar receptionist and the newest member of our team.
She has over 3 years of experience in dental offices and loves to help others build their confidence by helping them achieve their best smiles. Samantha is fluent in Spanish and English and can assist our many diverse clients. In her spare time, Samantha enjoys helping others and has been volunteering in her community for over 4 years.